While recognized for its world-renowned skiing, the elegance, luxury, and sophistication unique to Vail allow for many experiences to be enjoyed by travelers and residents alike. From upscale amenities to its charming and picturesque villages, there are memories to be created in Vail at nearly every turn.
Explore Booth Lake Trailhead
Hidden among the Eagles Nest Wilderness Boundary, framed by the aspen and berry-lined hillsides, lies
Booth Lake Trailhead
— a Vail gem and hiking lovers' dream. By virtue of its stunning views, recognized as some of the best vistas in Vail, the popular trail is enjoyed by visitors nearly year-round.
The steep trail surrounded by rugged terrain is classified as 'difficult' and an ideal locale for hiking enthusiasts looking to be challenged. Graced by unmatched views of
Gore Range
and
Vail Valley
, there's little reason to doubt why this Vail destination is a must-stop on your next visit.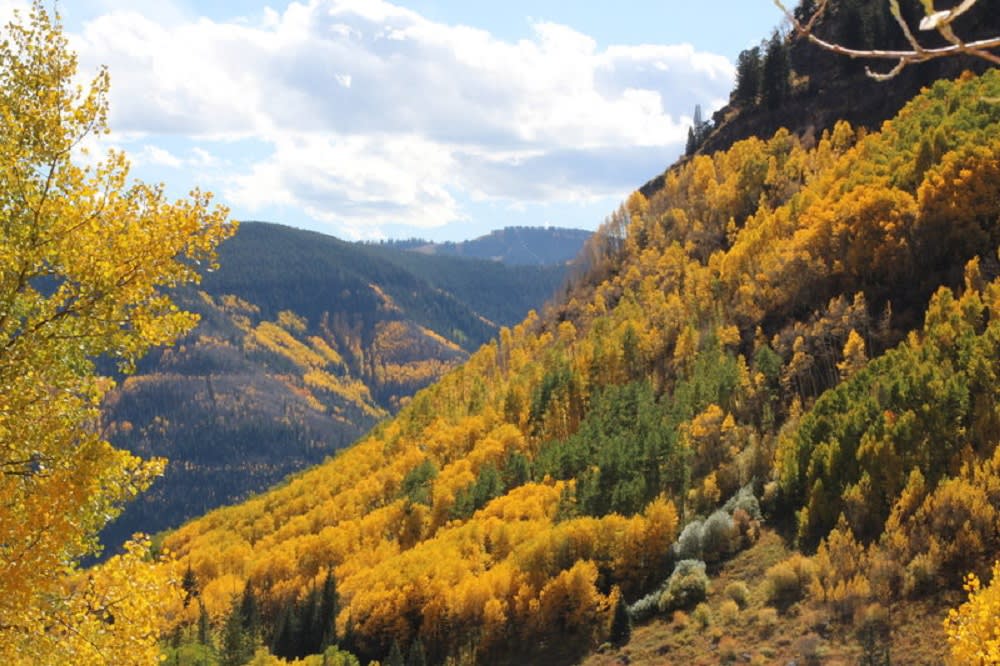 Image Credit: hikingproject.com
As you venture into your trek, you're greeted by the 60'
Booth Falls
, a natural wonder like no other and one of the most scenic aspects along the trail. The crisp, crystalline waters are curtains that draw you to Booth Lake, dotted by lush aspen trees and the perfect backdrop for picnicking and camping. Home to majestic wildlife, conifer trees, and fields of wildflowers, Booth Lake is like a portrait come to life and offers the perfect Vail adventure.
Visit Vail Valley & Lionshead Village
The Austrian-modeled ski villages of
Vail Valley and Lionshead Village
sit at an elevation of more than 8,000 feet and boast charm and luxury. Surrounded by Colorado's bucolic naturescapes, Vail Valley offers much to see year-round. In addition to being a ski resort, visitors to the bustling community enjoy family-friendly activities and events year-round.
The Vail Farmers Market & Art Show
is a summer-long event entering its 21st year, delighting communities. Held every Sunday from June to October, the highly anticipated event draws crowds eager to enjoy the relaxed and serene mountain lifestyle. Featuring over 140 tents and vendors showcasing their locally and artisan-made goods, the quintessential market creates a whimsical experience for a Sunday afternoon. Art enthusiasts enjoy endless opportunities to discover exclusive one-of-a-kind pieces and support their local art community.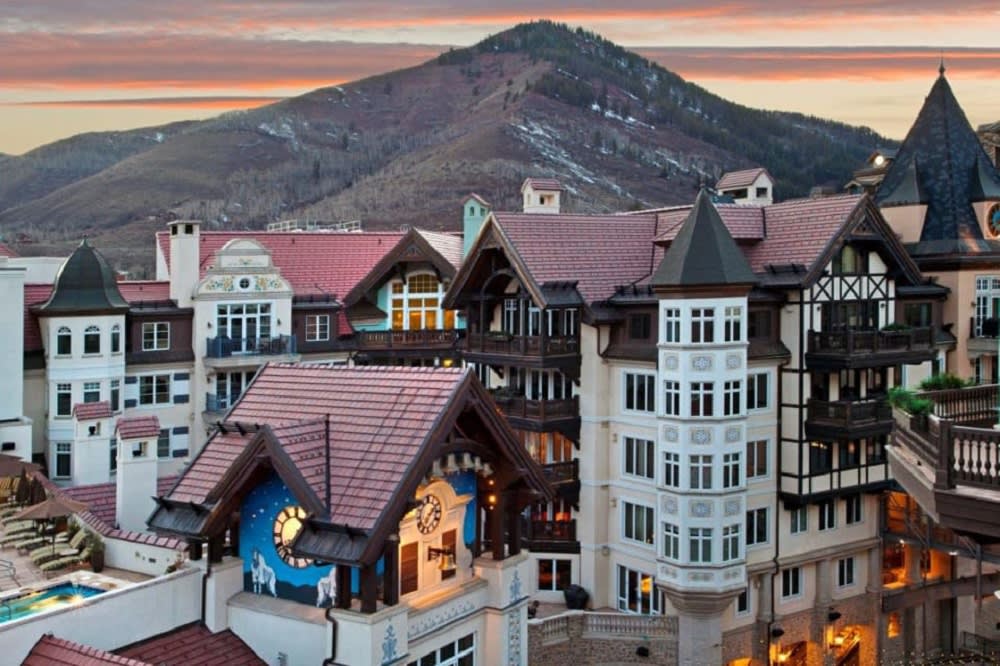 Lionshead Village
is a charming locale and a great escape to enjoy premier amenities and activities, including luxurious day spas and guided tours along the lovely Vail backcountry. The Bavarian-inspired village is exclusive and private and closed off to buses and cars, offering a perfect backdrop to enjoy outdoor excursions with the family.
The Scenic Gondola
is an experience for all ages to enjoy and take in inspired views of the Gore Range and Mt. of the Holy Cross. Once atop Eagles Nest, guests can access a wide variety of dining spots and activities to make the day even more memorable, including
Epic Discovery's Tubing on Vail Mountain
.
Experience the Vail Wine Classic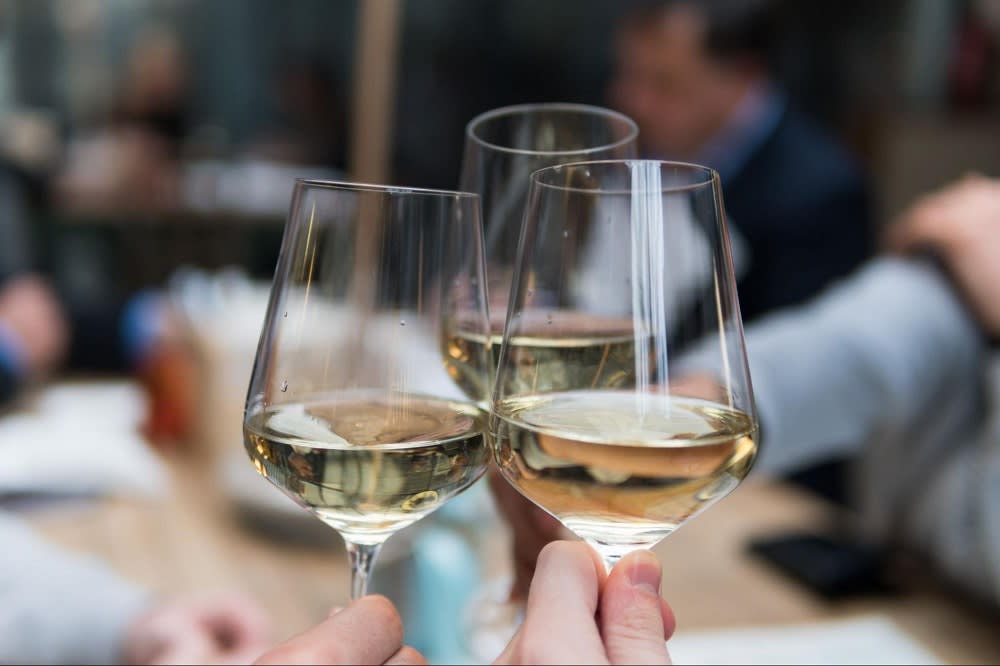 It's said that discovering a good wine with memorable tasting notes is equivalent to unlocking the mystique of a region. Wine connoisseurs explore worldwide locales to embrace the elegance and sophistication of a glass of wine and delight in the experience of choice varieties. Visitors to Vail needn't travel the world to enjoy a weekend getaway amid master winemakers and enthusiasts at the
Vail Wine Classic
held annually in August.
Showcasing the best wines from around the world, the immersive wine tasting experience creates a premier destination event celebrating the finer things in life. Featuring a curated selection of domestic and international wines, the event draws crowds year after year. Aside from the lively ambiance, it offers guests premium craft beers and seltzers, live music, and delicious small bites. A-la-carte events, including paired dinners and educational seminars, add to the event's allure. The wine festival draws coveted wines from around the globe and regions including Napa Valley, St. Helena, Calif., Canada, Mexico, and more. Wineries are added weekly, and guests will be able to enjoy a host of wine participants ahead of the 2022 season.

Make it a weekend getaway and enjoy promotions tailored for guests to the Vail Wine Classic. Enjoy discounted lodging packages at Vail hotels to round out your memorable Vail experience with an exciting jaunt at the festival followed by an evening to unwind at any upscale and impressive partner hotels nearby.
Admire the Betty Ford Alpine Gardens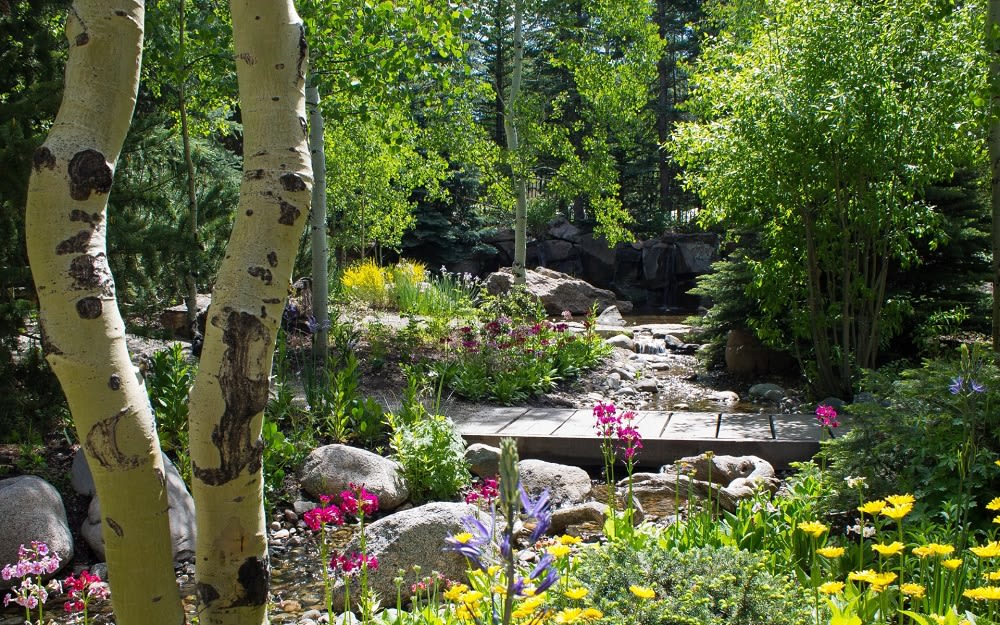 Credit: Conde Nast Traveler
Just a few steps away from Vail Village shopping and dining, you'll find the vivid landscapes that make up the
Betty Ford Alpine Gardens
. Known as the internationally-acclaimed botanic gardens spotlighting alpine horticulture, education, and conservations, visitors can treat their senses at the famed garden that attracts a global audience year-round.
Betty Ford Alpine Gardens is the highest-elevation botanical garden in North America, located at 8,200 feet in the central Rocky Mountains, and overlooks the valleys of gorgeous Vail. More than 120,000 visitors stop by The Gardens each year to enjoy the unique collection of alpine and mountain plants from around the world.
Made up of four distinct sections including Mountain Perennial Garden, Mountain Meditation Garden, Alpine Rock Garden, and the Children's Garden, The Gardens display more than 3,000 species of high-altitude plants, many indigenous to the Rocky Mountains. With a strong emphasis on education, children's programming is available most days of the week and features an annual butterfly launch for more than 500 Eagle and Lake County third graders. In addition, horticulture therapy classes are offered for those looking to connect with the restorative powers associated with nature.
Adventure at Piney River Ranch
Explore another level of camping at the luxurious
Piney River Ranch
located at Piney Lake in the picturesque backcountry of Vail. Accommodations at Piney River Ranch afford guests opportunities to relax and recharge amid the peaceful landscapes of Gore Ridge. A celebration of nature's beauty, the ranch features exclusive cabins with lakefront views and glamping tents located behind the cabins.
From June through September, Piney River Ranch guests can experience a range of adventures designed to please all ages. Enjoy
horseback riding
amid a backdrop of beautiful forestry maintained by the U.S. Forest Service, including wildflower meadows and Aspen trees.
Fishing
at Piney Lake is a favorite Colorado pastime and is home to a wide variety of trout, including Brookies, Browns, Cutthroat, and Rainbow trout.
Guests can also enjoy
canoeing and stand-up paddling
on the clear, crisp lake water and soak in the exceptional vistas of Vail's unique surroundings. Premier
hiking
is another Piney River favorite.
The ranch's allure features iconic views of Vail Valley, Gore Range, Colorado, and the Rocky Mountains, and encapsulates everything spectacular Vail is known for.
The Lodge Restaurant & Bar
on the ranch grounds features a mouthwatering menu of the finest barbecue fare in Vail. Featuring a full-service menu of freshly-smoked meats on-premises, as well as salads and sides made daily, the restaurant offers a lodge dining area or outdoor seating tables with framing views of the majestic wilderness that surrounds the ranch.
If you are interested in selling or purchasing real estate in Vail, absolutely reach out to the trusted and experienced agents at Dana Gumber.

*Header credit: Piney River Ranch