Eagle County is brimming with adventure! Rugged outdoorsy explorers, snow sports enthusiasts, and ambitious families seeking a unique and active experience are all flocking to Colorado for the luxury ski resorts that abound. Skiing carries its own fun, with twists and turns popping up as you glide down a snowy mountain with reckless abandon. But it's the hot cocoa, the warm fire, and the luxury activities that surround the snow sport that makes it special.
The French phrase "après ski" translates literally to "after skiing" and refers to the atmosphere and activities that follow a day of racing down the slopes. The steady popularity of Colorado ski resorts increases the value and selling power of homes in Vail Valley, while nearby restaurants, lounges, clubhouses, and plush resorts keep residents and tourists satisfied and dazzled year after year.
Slopeside restaurants
Los Amigos

400 Bridge St, Vail, CO 81657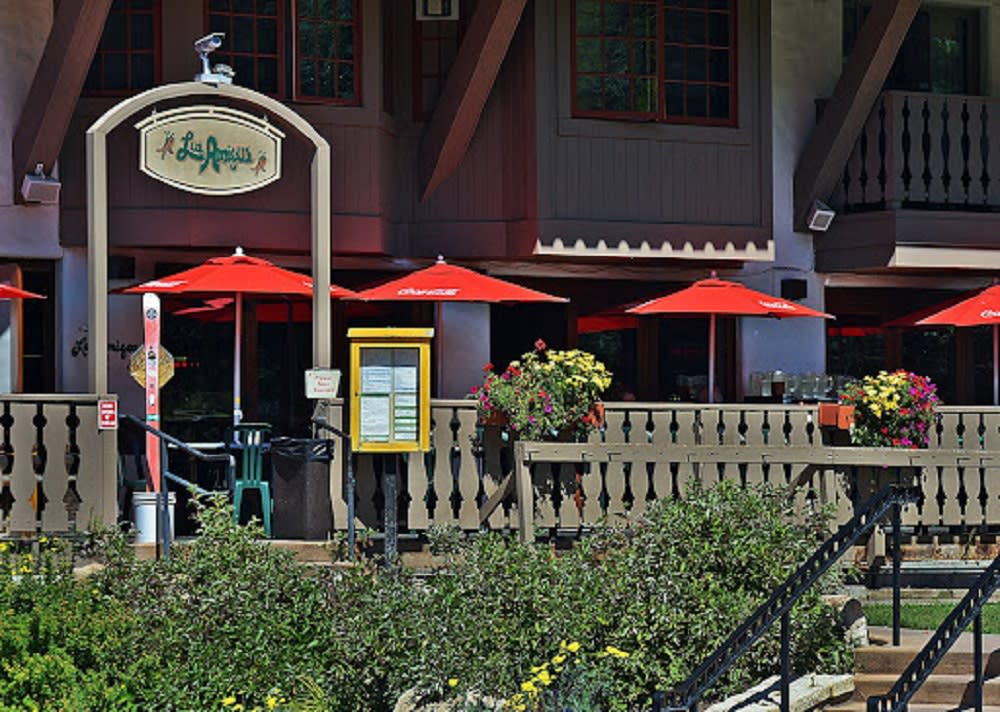 Photo courtesy of Lost Amigos
One of the most eclectic and exciting slopeside spots is Los Amigos, an unforgettable taqueria and bar with deep roots in the town of Vail. The familiar eatery is a family establishment offering the best views of the ski slopes. Famously, Los Amigos features a stacked menu of flavored margaritas, authentic Mexican dining options, and a convenient location at the very top of Bridge Street. Locals know this spot is the best for scenic views and friendly service, and many keep coming around even in the off-season.
Garfinkel's

536 E Lionshead Cir, Vail, CO 81657
Another traditional slopeside hangout in Vail is the locally-owned and family-operated Garfinkel's. Catch some much-needed sun as the days melt into evenings on their spacious patio, and feel the familiar vibes in this classic, atmospheric ski town pub. "Garf's'' boasts a thorough wine list and filling American fare for a full and satisfying meal or an excellent light spread of appetizers. Finding the perfect booth or patio table at Garfinkel's is a tried and true past-time of experienced skiers and visiting families, so blend in with the locals and take in the luxurious après ski experience in style.
Express Lift Bar

280 Vail Rd, Vail, CO 81657
You can also stay near Gondola One for immediate service, even while your skis are still on your feet! Located at the center of Vail Village, Express Lift Bar is already known for its lunch offerings, but the historic eatery is also home to some of the best après appetizers and drink specials in town! Express Lift Bar is also equipped with an expansive patio for shedding some layers, recouping from a day on the slopes, and enjoying a beverage and a bite with your friends and family. Colorado residents love the fresh coffee, wing specials, and proximity to the coolest slopes and mountain ranges.
Elegant cocktails
Bully Ranch

20 Vail Rd, Vail, CO 81657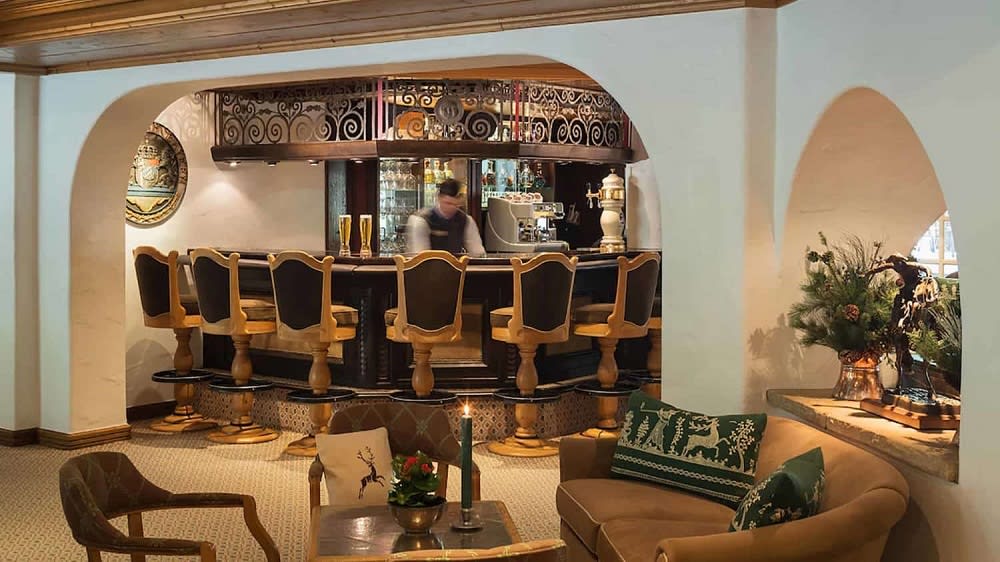 Photo courtesy of Sonnenalp
Just outside of Vail Village, a stacked list of beer, wine, and spirits awaits you at the western-style upscale eatery Bully Ranch, located inside the Sonnenalp luxury resort. Explore the sophisticated resort by absorbing the European influences and luxury amenities offered. Whether you're staying in one of their high-class rooms or suites or simply passing through for a craft cocktail, Bully Ranch is an elegant dining experience that cannot be missed.
If you are searching for ski condos for sale in Vail, Colorado, you'll have access to many businesses and activities, including stellar restaurants and cocktail bars like Bully Ranch. Their signature drink, the mudslide, carries notes of coffee and cream and packs quite a punch. Take one in after a long day of racing and gliding, and take a look at their unique menu for other exclusive meals and Bully Ranch originals. Their patio is open in the summer for anyone looking to cool off, and their rotating specials will keep you coming back with every ski trip.
The Remedy Bar

1 Vail Rd, Vail, CO 81657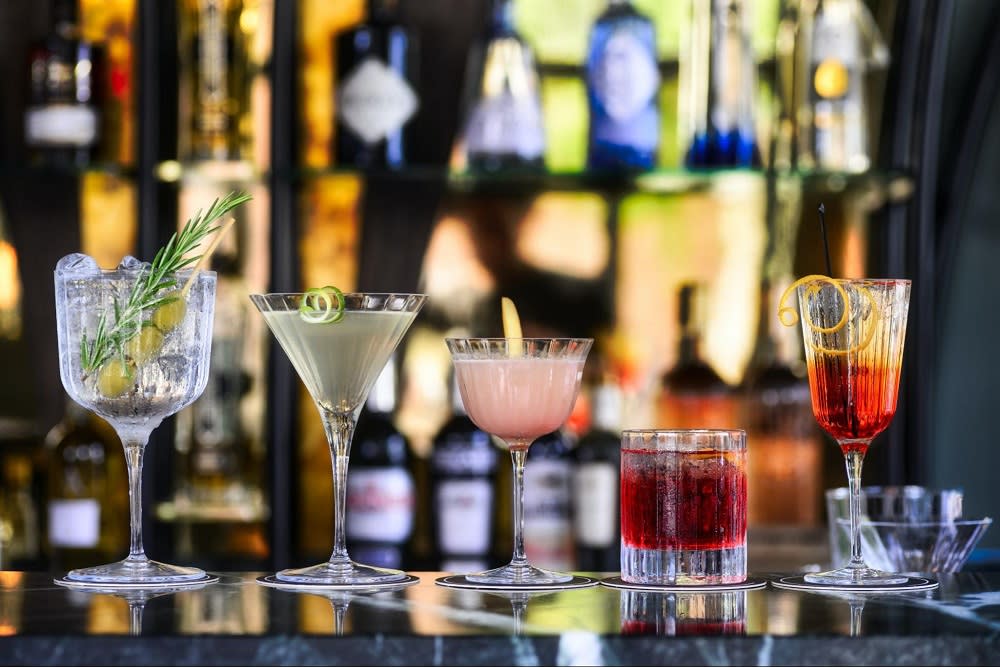 Photo courtesy of Unsplash
Another luxury bar option within an inclusive resort is The Remedy Bar. Just as the name would have you believe, this lush cocktail bar provides a much-needed respite from the slopes and makes a warm, hearty tomato soup or sweet, rich hot chocolate perfect for warming up.
The Remedy Bar is an excellent choice for guests staying on-site at the Four Seasons or anyone who enjoys inspirational mountain views and an active après ski atmosphere. The bar and kitchen stay open late, so when the party keeps going after a day on the slopes, you can trust that The Remedy will be open for you and your friends to keep the good times going. Innovative cocktails include the Exit 119, a raspberry-lime infusion with citrus undertones and a satisfying aftertaste. Enjoy all that the luxury resorts in Vail have to offer as you enjoy the rustic landscape and luxurious recreation opportunities.
Live music and happy hours
Pepi's

231 E Gore Creek Dr, Vail, Co, 81657
For the ultimate après ski destination in Vail, Colorado, make a reservation at the hippest spot near the slopes. Catch the live music and savory pub foods at Pepi's, a Vail institution appreciated by new and seasoned residents alike. The restaurant is named for one of Vail's initial settlers from Austria, and the exotic influence is evident in the food selections and design elements. Grab the perfect lunch in the middle of your active day, or retire to the pub atmosphere at the end of a satisfying day of skiing and snowboarding. For warmer times, the patio is available for quick bites or a few cocktails. Check out their rotating taps, or book a weekend getaway at the Hotel Gasthof Gramshammer, where the pub is located. You'll love the après ski options so much that you will never want to leave Vail!
Live near the slopes
If the vibes and ambiance of a snowy landscape are just too enticing, explore your real estate options and look at luxury houses in Vail with the
Vail Luxe Group
. Expert Vail, Colorado, real estate agents
Dana Gumber
,
Rebekah Zenor
, and
Lesley Norton
are steadily ranked as some of Vail's top producers. Their clients received above-and-beyond service, honest communication, and of course, gorgeous Vail luxury homes, mansions, and apartments.
View their available listings
to get a taste of the current market in Vail and see just how easy it is to live next door to adventure, mountain views, and unforgettable restaurants and cocktail bars.
*Header photo courtesy of Unsplash